Photos of Recent Activities
We have about 4-6 social events a year, Xmas Events, walking holidays in different part of the UK and meals at restaurants.
Please click any thumbnail in the Galleries to view larger images.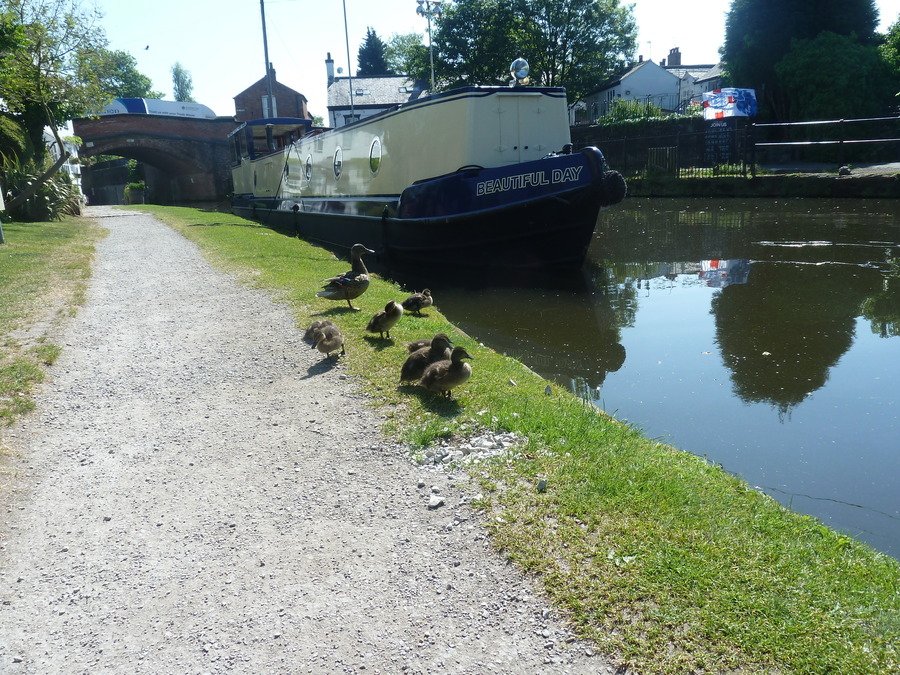 Malcolm & Dog walk around Kinder. Wed 23rd May 2018
Jan's walk around Hathersage Wed 16th May 2018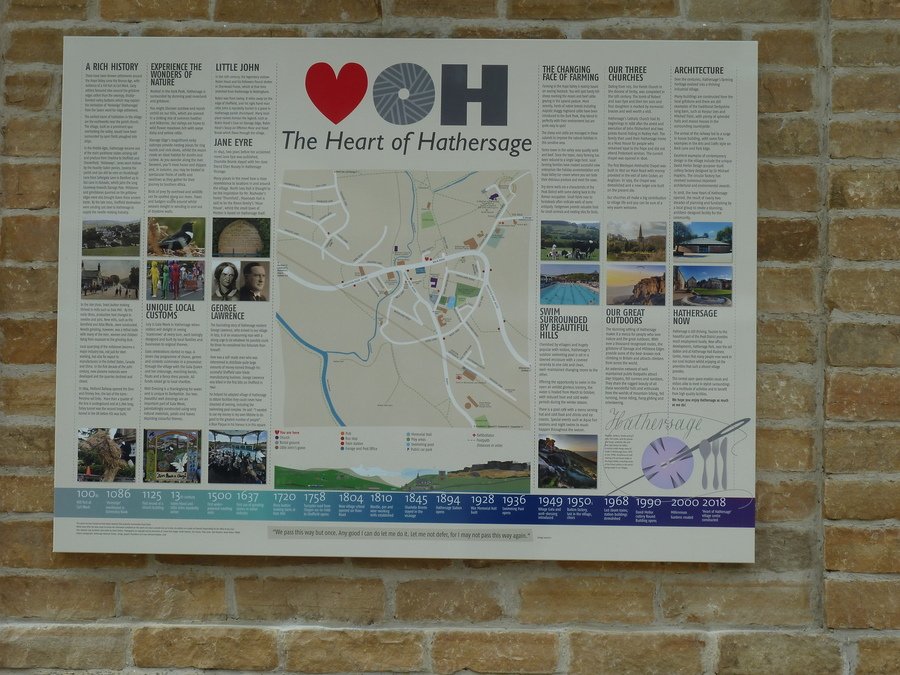 Colin's Wildflower Walk in 7 Dales on Sunday 13th May 2018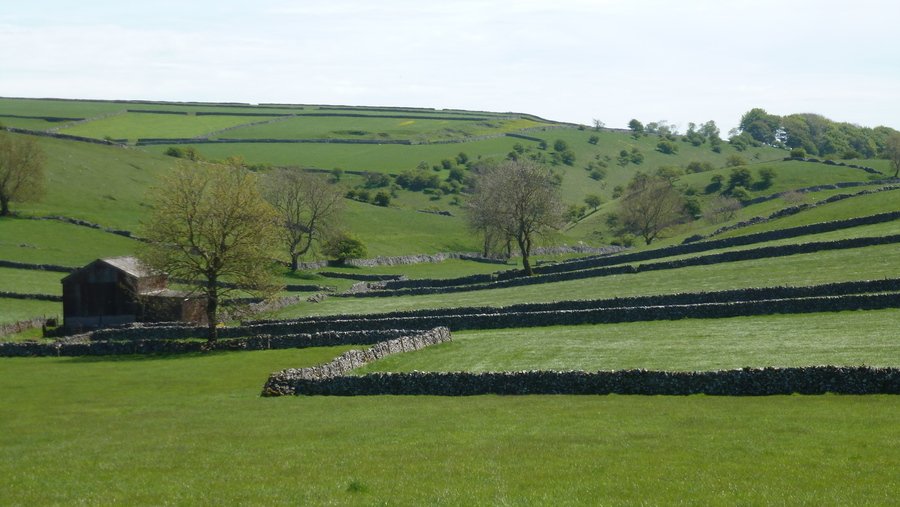 Banks of fragrant Bluebells in dappled woodland sunshine, mingling with swathes of Wild Garlic, Wood Anemone, Dog Violets, Celandine, Lords- and -Ladies, red and white Campion. Meadows were filled with Cuckoo Flower, Stitchwort and the tiny blue Germander Speedwell
Our morning coffee stop was spent sitting amongst huge numbers of Early Purple Orchid, Cowslip, Meadow Saxifrage and the low-growing yellow Tormentil. Orange Tipped butterflies busily darted around and a yellow Brimstone butterfly fluttered languidly over us.
An information board above Millers Dale alerted us to the presence of the rare Fragrant Orchid and when we spotted a possibility amongst the Early Purples, John and Diane gallantly dropped to their knees to try to identify a particular clove and carnation scent. It wasn't conclusive......but very pretty anyway!
There was the delicate Mountain Pansy and the tiny white Leadwort scattered amongst mineral spoil heaps. Colourful red and white Dead-Nettle and Forget-me-not clothed the river banks and lane sides were dotted with the exquisite hanging heads of Water Avens (Geum Rivale).
A glimpse of a Water Vole in Millers Dale, a Redstart in High Dale and a Peregrine Falcon circling above it's nest site above Ravensdale crag completed a perfect day in the sunshine.
We were "at one with nature".
Commentary by Gill Hardy, Photos by Colin & Peter
Bob's walk around Gradbach Wed 9th May 2018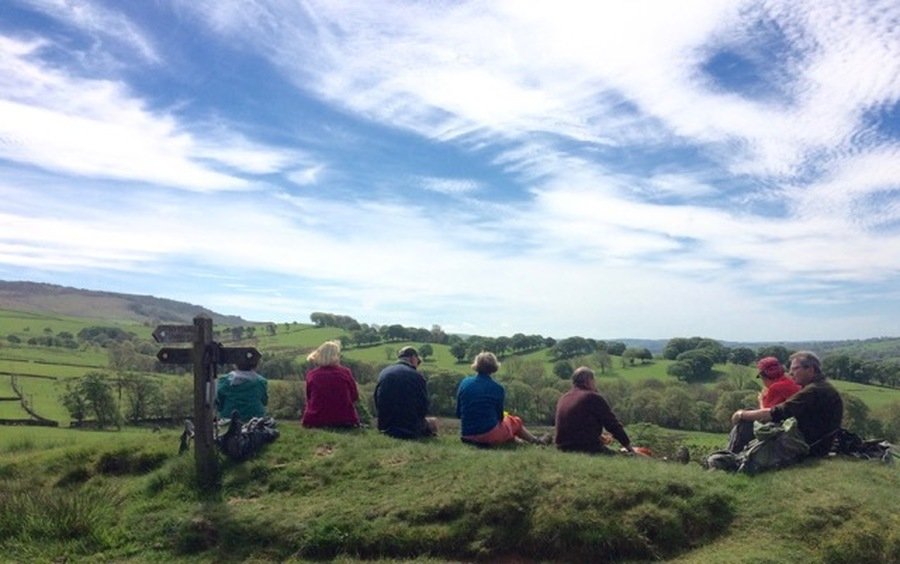 Brian's walk around Blue John on Sun 6th May 2018
Rosemarie & Mike's walk around Earl Sterndale on Wed 2nd May 2018
Pictures by Stephen & Ken
Jan's walk around Froghall Wharf on wed 18th April 2018.
Pictures by Wendy & Susan
Annual Club Dinner & Disco, Xmas 2017
Shropshire Meet, October 2017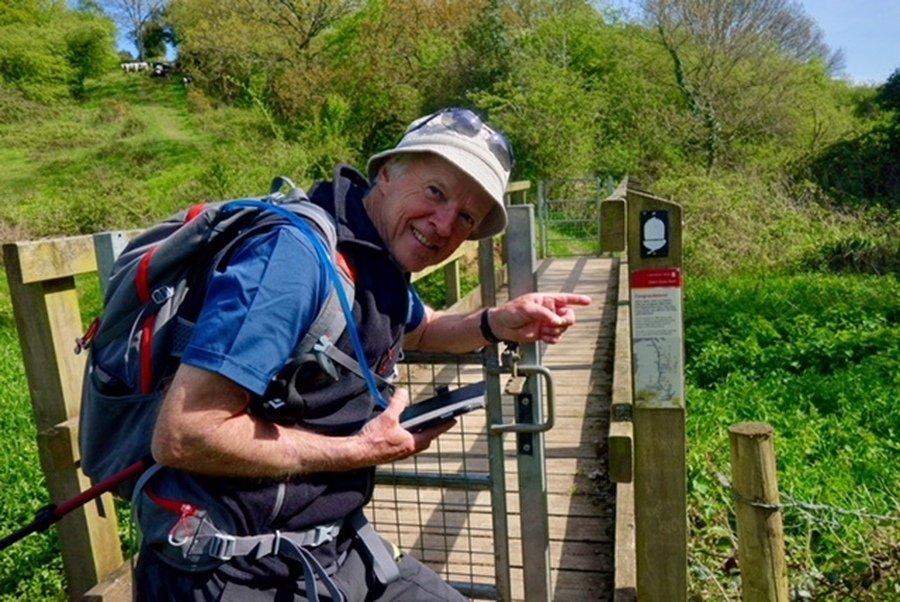 Member Malcolm Adams about to complete the 177 miles of Offa's Dyke Path on 3rd May 2018. He walked the Path from north to south, from Prestatyn to Sedbury Cliffs, near Chepstow. Read his account in the next newsletter.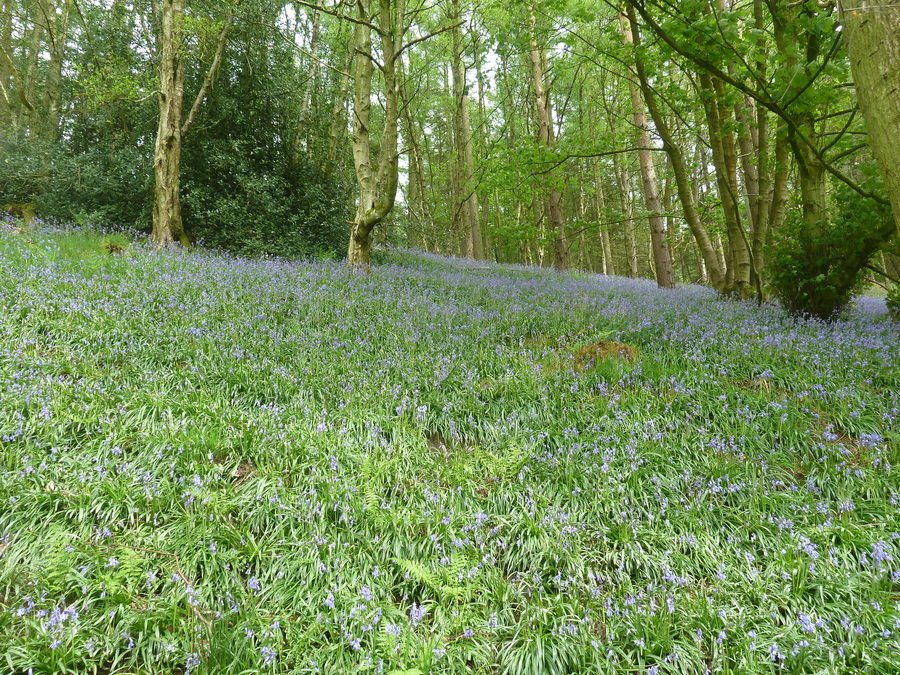 Bluebells Wed 9th May 2018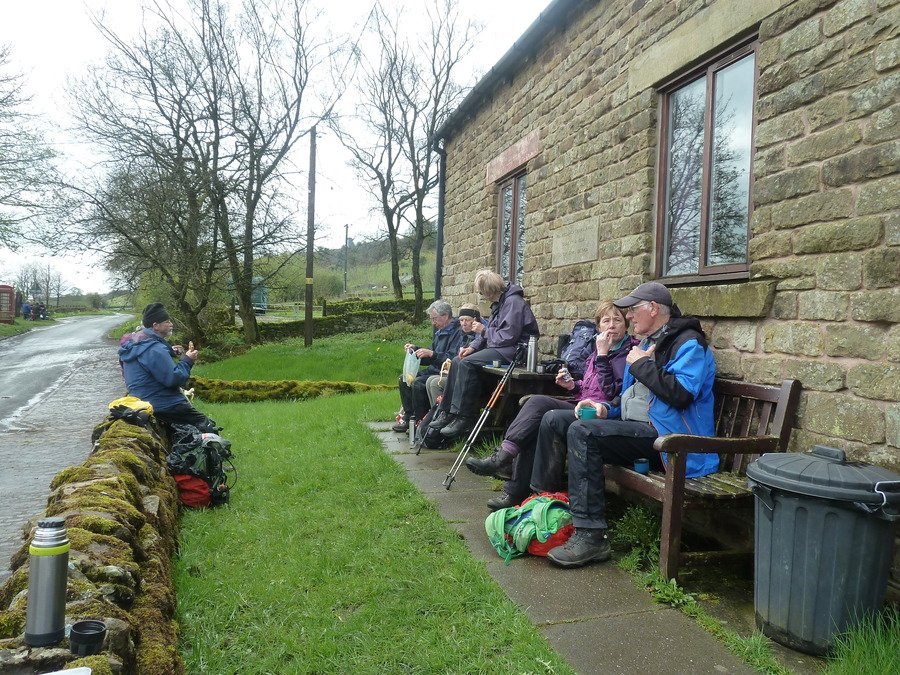 Lunch time Wed 2nd May 2018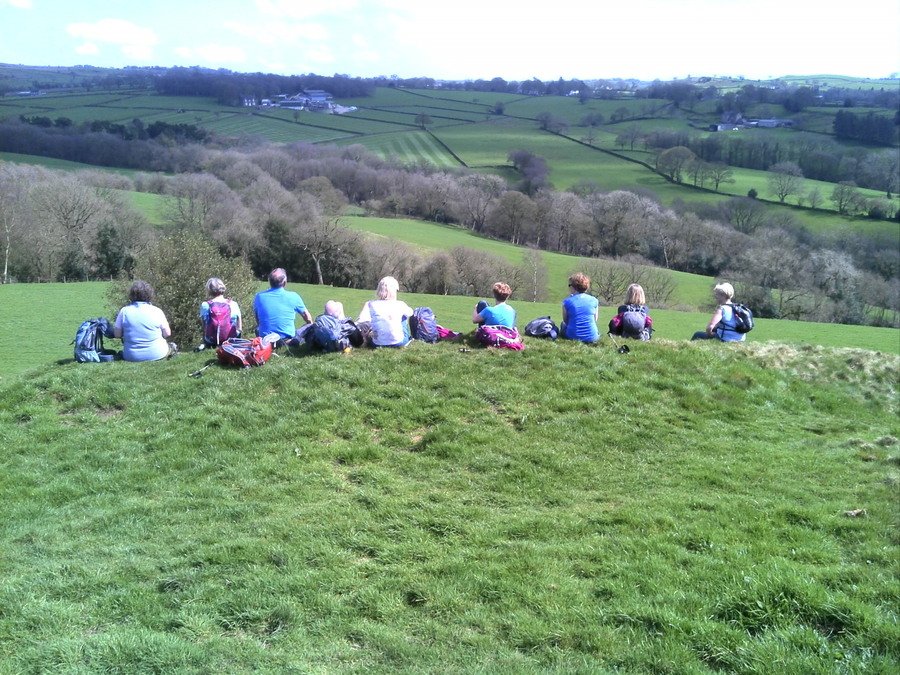 Enjoying the view Wed 18th April 2018